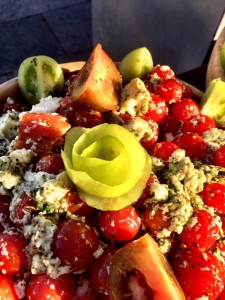 If you're planning a special occasion and you've decided to book catering services, treat yourself and your guests to Hog Roast Sevenoaks. Regardless of the type of event you're organising, our professionals will do what it takes to ensure the food is second to none and with first-class service to match, you'll be glad you did. A fantastic centrepiece hog or spit roast is well within reach these days as we have options for every budget, and whether you're planning a formal or relaxed party, and whether you have several hundred guests or just a handful, we're committed and dedicated to you and all of your guests. We make sure that everyone gets to enjoy our delicious food, so you'll find various menus to look through and lots of choice and variety, including covering special diets. You can mix and match items between menus or even create your own bespoke menu, as at Hog Roast Sevenoaks we give you the flexibility needed to make your event a great success.
YOUR PARTY, YOUR FOOD, YOUR CHOICE
Hog Roast Sevenoaks uses local, quality produce in order to create mouthwatering dishes for all kinds of tastes, wants and needs. From our locally-sourced meat from trusted farmers and butchers right down to the sauces that we use and even make ourselves, our success depends on these fresh ingredients to create culinary masterpieces. While you may simply want our deliciously moreish pigs in buns for your party, we have additional and alternative options to please every palate and diet too – from spit-roasted birds or animals to our fabulous Southern Slow Roast Menu, extra vegetables, salads or potatoes, a barbecue, a several course-menu or dishes cooked for vegetarians, vegans or guests with a gluten intolerance or allergy. Whatever your needs, we've got you covered, and if you fancy something a little bit different, why not suggest that to our team when booking and we'll help make that a reality. It's all your own choice!
THE BEST HOG ROASTS IN SEVENOAKS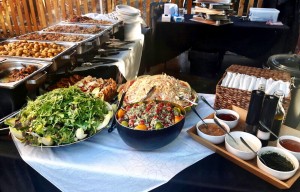 A hog roast with Hog Roast Sevenoaks is a theatrical event, an amazing sight and tantalising smells, and highly tasty food, all rolled into one. You won't regret booking our services, as you and your guests will all have special memories afterwards, for years to come, and we're sure you'll book us again once you've tried the best hog roast in town!